Top 10 Best Albums of 2009
10. Lazarus A.D. Ė The Onslaught
This band came out of nowhere one night as I was watching Headbangers Ball. Their song Thou Shall Not Fear impressed me when I heard it. Another thrash revival band I thought. Their album was better than I would have thought though. These guys that I had never heard of put out a masterpiece. Then I started seeing them on bills and tours. The riffs in this album are perfect thrash and the drums are brutal. Thrash really is back
9.Immortal Ė All Shall Fall
If you would have told me one month ago that Immortal would end up in this list, I would have laughed! Iíve never been a big fan of theirs, or of any black metal besides a small few. But I heard great things from this album so I though ok what the hell. And after the first song, I thought to myself, this is amazing! Itís different than their earlier stuff in a very good way. Everything sounds great together and doesnít sound like the scrambled mess of blast beats, annoying vocals, and nasty sounding guitar. In short, this album made me a fan of Immortal.

8. Slayer Ė World Painted Blood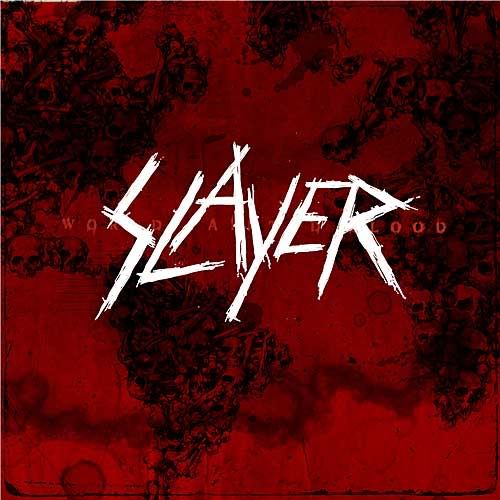 When the first song kicked in on my first play, I was already blown away. They were true thrash again I thought to myself. Well the rest of the album wasnít as great as this except for a few tracks, but it still is a great album. Way better than Christ Illusion was. If they keep making albums like this or better, I will be happy.
7. Megadeth Ė Endgame
First off, let me say FUCK YOU HOUSE OF BLUES SECURITY AT MANDALAY BAY FOR KICKING ME OUT OF MY FIRST MEGADETH CONCERT!!!! Ok now on to the album haha. When I heard Headcrusher, I was excited for the new album. The music video shoot made me more excited. And they didnít disappoint. The first few tracks are an assault on the senses. I can say that this is my favorite Megadeth album since Rust In Peace. Itís that damn good! Chrisís solos in this album are just as great as Daveís. Never before have I said that about any other Megadeth guitarist. This album proves that killing is still Megadethís business, and business is blooming!!!
6. Dethklok - The Dethalbum II
Dethklok are at it again in í09 with another great album. I have to admit, this album really took a few listens till I fully appreciated it. When I first heard it, I though wow the songs are slower and less memorable, but midway through the fourth or fifth listen, I realized that this was a great record. Itís sad how the best melodic death metal album comes from a fictional band from a television show. Oh well, whatever Brandon Small is doing is working fine and he should keep it up. I must say, Laser Cannon Deth Sentence is an epic ass song!
5. Skeletonwitch - Breathing The Fire
Wow first off let me say what an amazing band. Beyond The Permafrost was a great album and o was hoping this would be the same. Although not as amazing as their last album, Breathing The Fire sure is a fantastic album. The amazing guitar work is shown in ever single track on the album. The vocals are still as spot on just like the previous record too. Itís sad that I missed them twice this past year, but hopefully I will see this band soon.
4. Mantic Ritual Ė Executioner
Wow this band showed up out of nowhere! I had never heard of them before they opened up for Exodus back in December of 2008, but after there set, I knew that these guys were the shit. Can anybody say best debut album by any band in 2009? Thatís exactly what this is. This album is the definition of thrash, new or old. In short, these guys kick too much ass!
3. Municipal Waste - Massive Aggressive
Wow was I a late bloomer with this band. I heard many great things about the Waste, but I never looked into their music till about four months ago. But when I did, I found my favorite band of 2009. Massive Aggressive is just as fast, heavy, and brutal as their earlier releases. Songs like Masked by Delirium, Horny for Blood, and Mech-Cannibal are sure to be Municipal Waste classics. In short, this album is fast, thrash, and just plain fun.
2. Warbringer - Waking Into Nightmares
2009 was such a great year for thrash metalís resurgence. All the leading thrash revival bands put out great albums. But the band that really grabbed the flag and ran with it amongst all those bands was Warbringer. I rushed to hear this album after seeing them open for Kreator back in May. This is one of those albums that if were release back in 1984 when thrash was just starting, it would be hailed a legendary classic in todayís minds. The first four songs on the record are just too brutal for most ears. This is truly a Thrash Masterpiece.
1. ChthoniC - Mirror of Retribution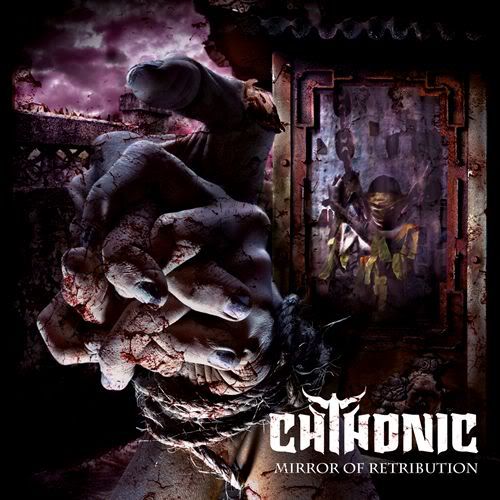 This album is perfect! Since their last album was a masterpiece, I was expecting great tings from this band, and they sure as hell delivered. Daniís drums are brutal and mind blowing, Freddyís voice is amazing, and Dorisís backup vocals are beautiful yet eerie. Jesse delivers some great riffs in this one, some of them almost sound thrashy. If youíre looking for some melodic black metal, this is the place to go.