For those not aware,
KILL DEVIL HILL
is the new "supergroup" featuring
Rex Brown
of Pantera and Down and
Vinny Appice
of Black Sabbath and Dio, as well as
Dewey Bragg
on vocals and
Mark Zavon
on guitar.
Sadly this show was very poorly attended. Not more than 75 people in the cavernous Reverb. It easily holds 10 times that amount of people. Ouch. Also, Texas Hippie Coalition was supposed to perform and for some reason didn't.
First band that I saw was called Planet 9. They weren't bad. Kinda bluesy southern hard rock. To give you an idea of what they sounded like they opened their set with a cover of Four Horsemen's "Rockin' Is Ma Business" and also did covers of Rolling Stones, Cream, Aretha Franklin and a few originals. I figured after they played for nearly 45 minutes and it was almost 10pm that Texas Hippie Coalition wasn't playing because Reverb always ends weekday shows early, usually 11pm or so. So next up was KILL DEVIL HILL!
The band was clearly bummed about the low turnout. I even overheard Rex tell Vinny "one fan at a time." It sucks that legends like Vinny and Rex have to play to such a small crowd. Especially since Rex had to beg all the drunks at the bar to come up front. They hesitated and most didn't. Losers!
The band kicked ass for over an hour. I didn't know a single song they played since they don't have a CD out yet. But I was a fan immediately. Especially of guitarist Mark Zavon. What a monster on guitar! He really blew my mind on the songs "Rise From The Shadows" and "Up In Flames."
Vinnie was also a beast, of course. He even got the spotlight on a solo near the end of the set.
Rex too was on fire. He seemed a little pissed off, and maybe a bit drunk. He was annoyed by someone in the front. In one of the videos I shot you can see him staring the person down. Don't know what started that.
As for the vocalist. Well, he was ok. I kinda wish they had gotten a more melodic vocalist and not a screamer/growler. He sounded good when he actually sang on songs like "Gates Of Hell" and "Up In Flames" (which is about his house burning down and losing everything he owned). He was pretty good. He fit the songs and was really into getting the crowd riled up.
All in all it was a good night. The band was tight and I am looking forward to their CD, which is being released in February or March, according to the band. Can't wait for that!
Set list: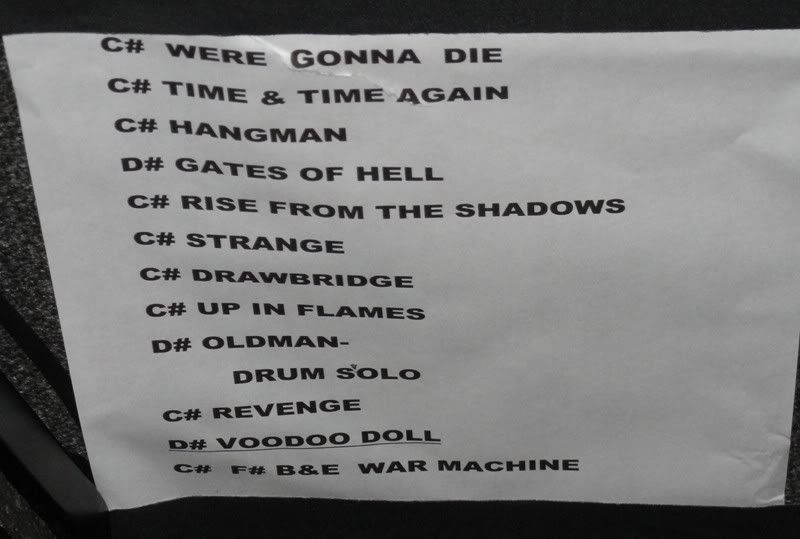 (they didn't play Voodoo Doll)
Some pics I took:
REX
MARK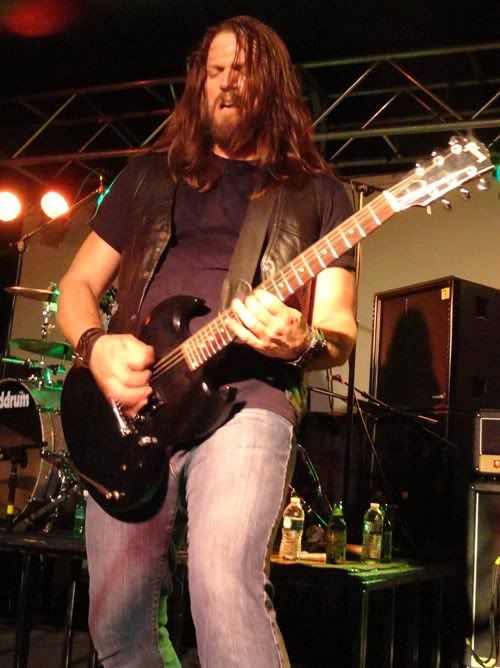 DEWEY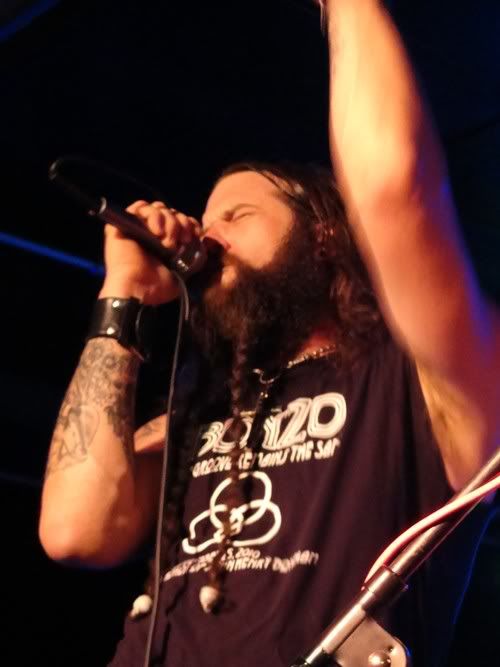 VINNY
Here's the video where REX stares down the guy in the front row. It's from the 2:50 to 3:05 point.
GATES OF HELL
http://youtu.be/L3babMqMj4M